February's giveaway is: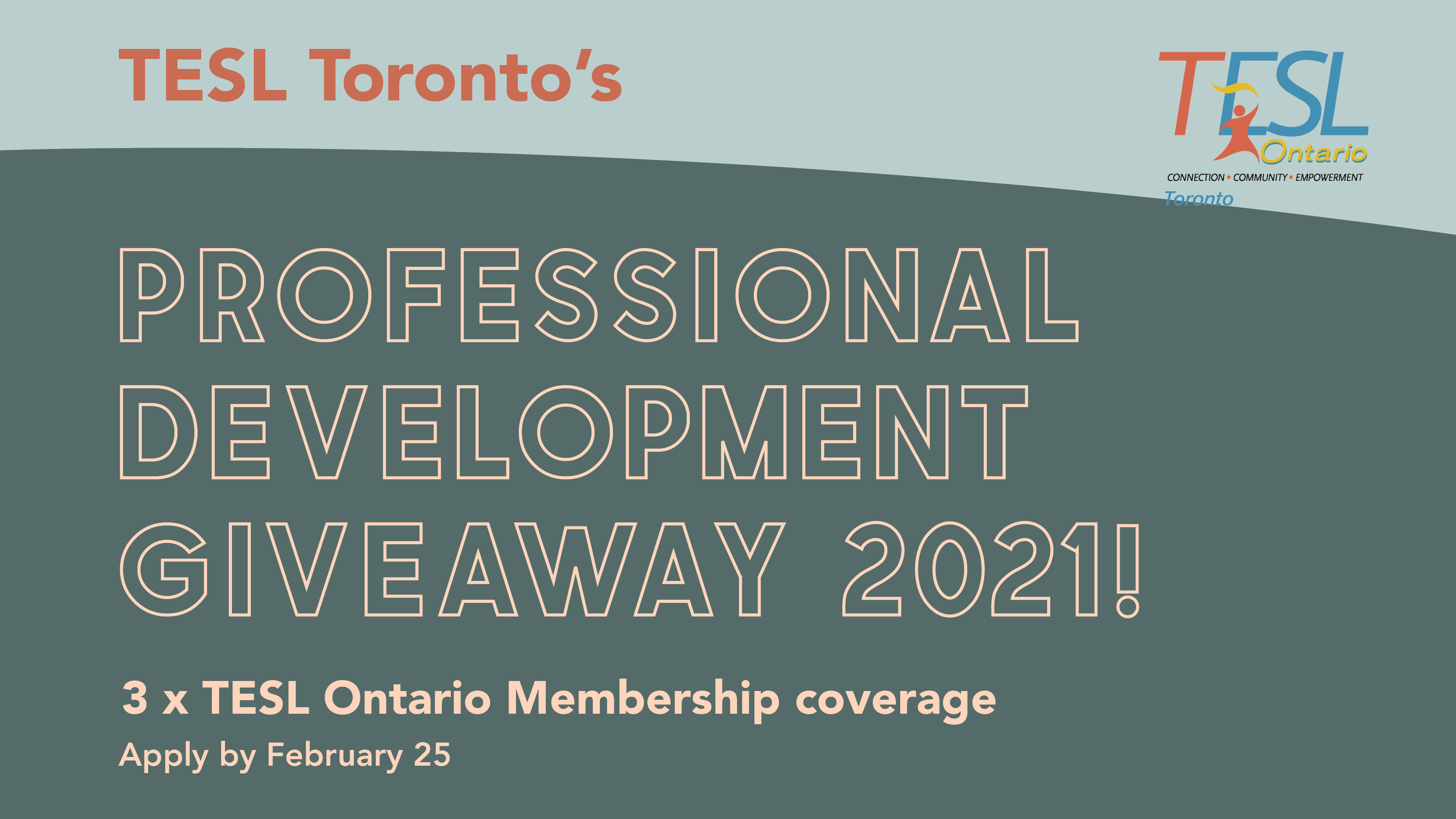 TESL Toronto recognizes that paying for professional development can be a financial burden for some of our members in these times. As such, our annual Professional Development fund helps to offset some of the costs our members face.
Members whose financial situation is such that they would otherwise be unable to pay membership fees are invited to apply to have their next TESL Ontario Membership renewal covered by TESL Toronto.
The application is now open and will close on February 25th. Three members will be chosen from all the applications received, and winners will be announced on February 28th.