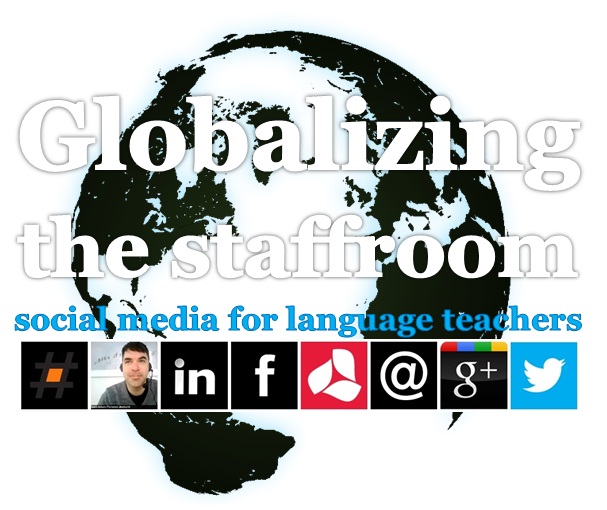 The professional life of a language teacher can be both highly social and isolating. Our daily interactions with learners afford us plentiful opportunities to discuss a wide range of issues on many levels and purposes, but for many of us, the collegial camaraderie and inspiration of our staffrooms are replaced by lesson preparation and in some cases, possessiveness. Other times our physical contexts can constrain professional growth. In this webinar, we explore how personal learning networks (PLN) with like-minded teachers can be developed through social media, why it enables teachers hungry for growth to connect so easily, and where our familiarity with it can be transferred to useful skill-building in our classrooms.
Date: August 1, 2013
Time: 7:00PM EDT (check your timezone here)
Location: http://learningtimesevents.org/webheads
Accreditation hours: 1 hour for TESL Ontario members; 1 hour for anyone else requiring it.
Recording link: https://sas.elluminate.com/p.jnlp?psid=2013-08-01.1442.M.7AE801FFB697DA460D4BF25AA8C21B.vcr&sid=75
AUDIENCE
Language teachers who are interested in the use of social media for their professional development and classroom use.
PRESENTER BIO
Tyson is a language teacher who specialises in English for academic purposes (EAP) contexts and has a passion for social media. He devotes a lot of time to professional development events, blogging and Twitter, aiming to inspire fellow English language teaching (ELT) educators to become involved in their communities, diversify their teaching practices and promote supportive yet constructive atmospheres. He currently sits on the TESL Toronto executive board as President.