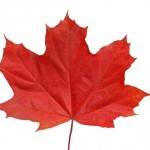 Looking to include more Canadian content in your ESL classroom? Citizenship and Immigration Canada has just published the Citizenship Resource, which includes a wealth of materials for teaching adult ESL learners.
The Resource was developed for LINC and citizenship preparation classes, so it has lots of tips for using the materials with the Canadian Language Benchmarks. However, anyone who wants to add some Canadian content to their classrooms will find something useful here, including maps, readings, audio, quizzes, sample activities, and links.
Related Links
The Citizenship Resource was developed as a companion piece to the study guide Discover Canada: The Rights and Responsibilities of Citizenship
TESL Toronto connects readers with items of interest to the local TESL community: send links and tips to info@tesltoronto.org. Leave your comments about this post below.