The TESL Canada 2011 conference was held at the Metro Convention Centre in downtown Halifax, Nova Scotia this year, so I took the opportunity to make the most of a visit to the east coast through the sessions spread over three days from April 28 – 30, the excursions around Peggy's Cove and Mahone Bay, as well as the banquets and entertainment provided by TESL Nova Scotia, the organisers.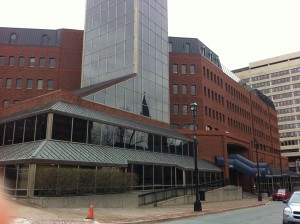 Keynote speakers for this conference entitled Standing Corrected: Fluency, Accuracy & Reality included Michael Swan (Practical English Usage, Grammar Scan, Oxford English Grammar Course) and Roy Lyster (PhD, Professor – McGill University).  I was unable to attend Swan's plenary (The Baby and the Bathwater: Accuracy, Fluency and Realism) — thank you, Royal Wedding and preparing for my first of two sessions — but did make it to his workshop (What is Grammar?).  I also chose to work on the second of my sessions in lieu of Lyster's plenary (Integrating Focus on Form and Meaning Through a Counterbalanced Approach), but luckily had some insightful conversation about content-based instruction with him at the lobster dinner on Saturday evening.
My overall impressions of the conference itself are very good and give me some good ideas to consider with regards to TESL Toronto's future conferences:
Things that worked well
Smooth registration and directions
Great keynote speakers
Variety of higher-ed related sessions
Ease of access between hotels and convention centre
Well-timed sessions (except Sat aft)
No technology failures
Things to work on
Timing on excursions was rushed
Organised entertainment (esp. Sat night) lacked
Publisher display – because they were in one room, it was easy to forget they were there.
The next TESL Canada conference will be held in Kamloops, British Columbia in October 2012.
If you'd like to read more about my experiences at the conference or watch a few videos taken, please click here, for Pt. 2.